Alexander Tobias Orest
Composer for Film, TV and commercials. You can also listen to his instrumental albums on every streaming service. 
Swedish Composer Alexander Tobias Orest is in high demand, with placements on Jay Leno, Oprah, CBS, MTV, VH1, the Nate Berkus Show, etc. With a Masters degree in Music and Media, Alexander composes in over 30 genres. Other recent credits include TV shows like True Life, Aurora, American Pickers, Colbert Report, Pay The Ghost, Heart Of The Samurai, Christmas All Over Again and CBS's "Faith & Religion." He also created games music for "Rock Band" and his collaboration with Mark Canty turned out to be a success! Mark & Alexander got a minor hit song in Dance Moms called I Believe In Something.
Nowadays Alexander incorporates live instruments in his recordings such as piano, guitar, percussion, bass and trumpet. He is playing all of those instruments himself. Except his TV, film and commercial placements Alexander has over 7 000 listeners on Spotify per month.
Read more about Alexander on IMDB: 
https://fanlink.to/fKNp
You can follow and listen to the music of Alexander Tobias Orest here: 
https://fanlink.to/fJUs
———————-

Grace & Glory
The vision is to spread the Word of God through music. As a follower of Christ it's important to bring everything before Him, not only our joyful moments but our struggles, heartbreaks, sadness, temptations and so on – David in the book of Psalms is a good example of this. Let Christ renew you so you can do the will of God, as it's meant to be!
Listen to Grace & Glory: 
Grace & Glory music

Emollient
The Swedish artist Emollient fuses Pop, Rock, Alternative Rock, Singer-Songwriter, and Electronica into a style of his own. The music is a reflection of personal stories and songs to help lift your spirit. Life is a journey and Emollient expresses his journey through music.
You can follow and listen to the music of Emollient here:
https://fanlink.to/fBmW

Facebook:
https://www.facebook.com/profile.php?id=100066805990498
Instagram:
Emollient_Official
Twitter:
emollientmusic
TikTok:
music_by_emollient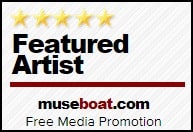 Orestproductions is located in Sweden and was founded in 2007. 
The company is currently focusing on the music of Alexander Tobias Orest and his projects.  
In the future we might expand and pick up other artists and bands. 
If you want to make contact, please email us at: 
orestproductions@gmail.com